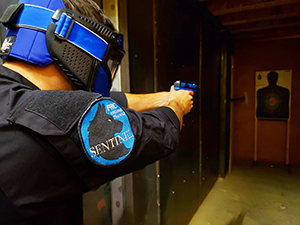 The FRC Sentinel Program and Junior Sentinel Program are both comprehensive courses of training designed to educate armed citizens in all aspects of firearms safety, responsible gun ownership, the ethical and moral obligations of carrying a gun for self- defense, the legal parameters and ramifications of using deadly force, marksmanship and gun handling skills, and individual tactics for both avoiding or, if necessary, prevailing in a violent encounter.  The program is tailored to both mentor and develop the new shooter while sharpening and honing the skills of the more advanced practitioner.
The Sentinel Program is a progressive training regime that incorporates many of FRC's most essential classes and enhances them with additional training, information, and skill building evolutions not normally available outside the program.
The Junior Sentinel Program is open to new shooters ages 12 and up, and consists of the same courses and training required for adults but modified for younger students.
To graduate the program and be awarded a diploma, students will be required to attend all courses of instruction and complete the written exam and live fire qualification with a passing score. The classes and training curriculum required to complete the program are below:
(1) First Time Shooter Class
(2) Louisiana Concealed Handgun Permit Class
(3) Draw Clinic
(4) Concealed Carry Plus
(5) Accuracy & Precision Clinic
(6) Defensive Pistol
(7) Hemorrhage Trauma Seminar
(8) Louisiana Legal Seminar
(9) Force on Force (Simunitions)
(10) FRC Qualification Course (Live Fire Qual, Simunitions Qual, and Written Exam)
The program also includes 3 hours of private, one on one instruction with an FRC training professional scheduled at the Sentinel Candidate's discretion.
Upon successful completion of the program graduates will be awarded a formal certificate, Sentinel Program Patch, and will be added to the list of FRC Sentinels proudly displayed at the range. Please call us to register for the program and to speak with a Certified FRC Firearms Instructor for more details and individual class scheduling.
FRC in the News: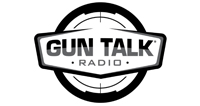 Chief Instructor John Hanchey discusses the Sentinel Program on Gun Talk with Tom Gresham. Listen to the interview here.